ONE BREATH FREEDIVING SCHOOL IN NUSA LEMBONGAN BALI
We are passionate and lovers of the Ocean.
Ever wondered how you can hold your breath longer than 1 minute ? We teach SSI Freediving courses for all levels.
Surfers will get confident to catch bigger waves while scuba divers will reduce their air consumption through a different approach of the underwater world.
---
EMBARK WITH US FOR AN AMAZING JOURNEY !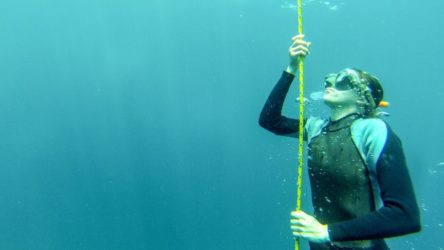 $99
SSI Introduction to Freediving course
First experience with breathing, static and open water to -8m
Equipment, water, boat included
Suitable for total beginner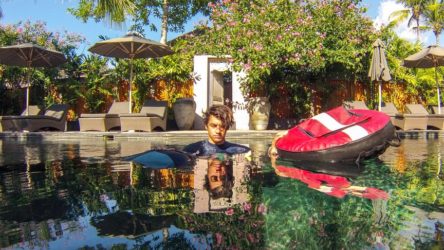 $259
SSI Level 1 Freediving course
All the basics skills and to get to -16m in safe and fun conditions
Equipment, water, boat included
Certification at the end of the course
Suitable for total beginner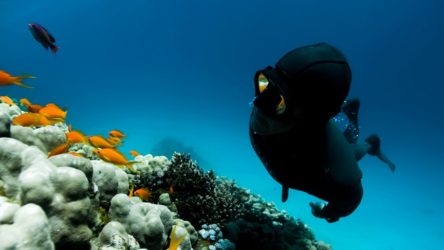 $339
SSI Level 2 Freediving course
Intermediate training and first experience with the freefall
Equipment, water, boat included
Certification at the end of the course
SSI Level 1 certification required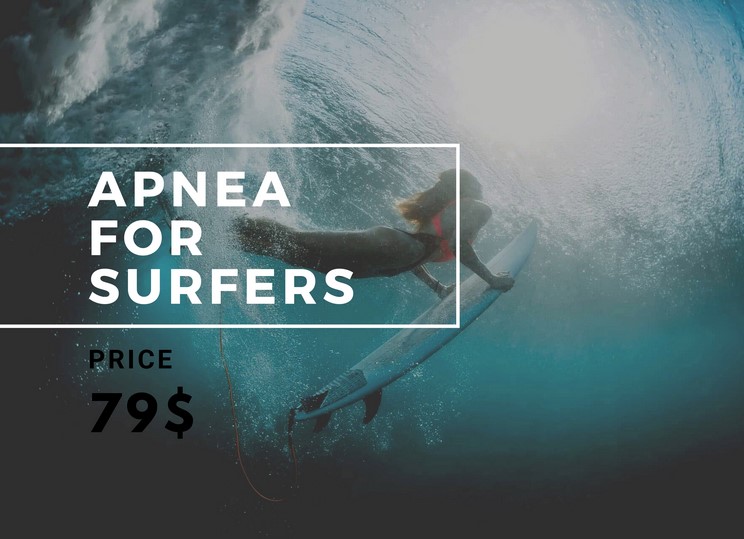 NEW !  APNEA FOR SURFERS
79 USD
This half a day course is suitable for all levels from absolute beginners to big wave chargers.
You will become more confident in the water,  develop a better self control and self awareness to increase performance in stressful situations.
All our SSI Freediving courses in Lembongan include the following
Super interesting theory for a better understanding
In a constructive talk your instructor will cover several subjects such as the effects of the pressure on the human body, practicing Freediving safely and avoiding the black-out, the mamalian dive reflex and many others depending on your course.
You will also learn how the right breathing technique and the importance of the diaphragm.
In the end you will realize that after all we are made to be in the water !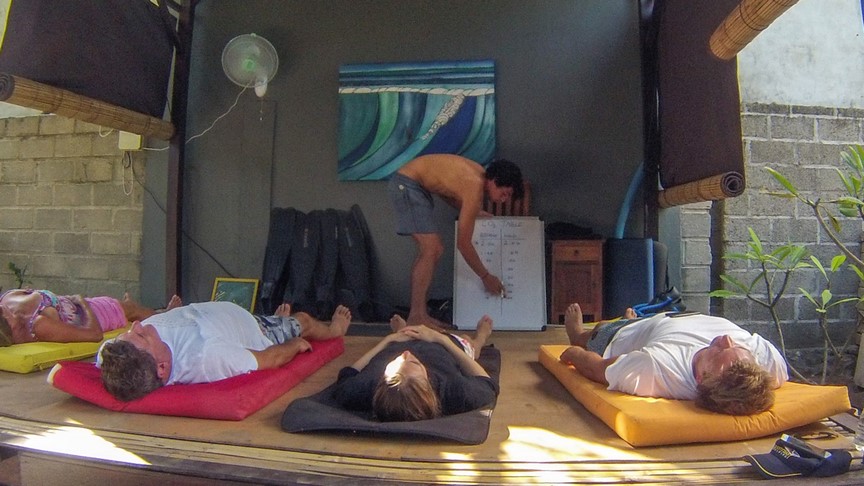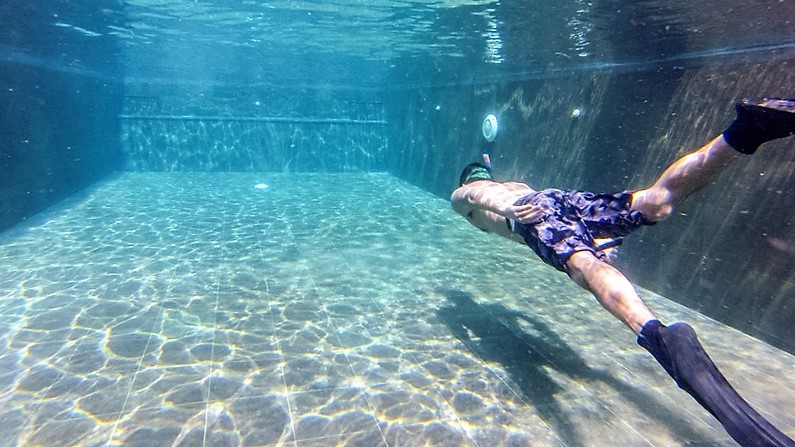 Practice in the best pool of the island
The static session will help you achieve a deep feeling a relaxation.
During the dynamic practice you will get used of the new equipment to master kicking with the freediving fins.

Finally comes the time to get underwater !
You will embark on a boat trip to reach a freediving spot depth according to your experience.
There will be a lot of new skills to practice such as duck diving, rescue and your instructor will be at your side to accompany you in the depths in the most relaxed and safest manner possible.
Depending on the courses you will also try the different disciplines of Free Immersion and Constant Weight.
In the end of the course you will be surprised by how efficient your body became thanks to using these new techniques.
One breath is an incredible company to learn to free dive with. I came to class with absolutely no understanding or training in free diving. Jules was my instructor. He was incredible! You can definitely feel that One Breath values safety over business and I felt very safe pushing myself during my training.
Two of my sons and I went for a beginner free diving class with Jules (One breath, of course). Starting with some theoretical classes and blow minded experiences, then some training in a pool to finish with big blue free diving. Thanks to Jules' advices we exploded our personal records and could not believe we could easily stay more than 2 minutes underwater. We finished the day eager to experience more of free diving. We absolutely recommend One Breath and Jules! Skilled, good teacher, very safe, firendly (he took some pictures of us that he gave us at the end of the day!).
This is a great experience for surfers, yogis or anyone who wants to test ones boundaries and/or who is looking for peace 🙂 Jules, the instructor, is very competent and very calm. I didn't exactly know what to expect and how I would react with holding my breath under the water, I was even a bit nervous. But Jules builds up the class in the way that you get more and more relaxed. In the end, it feels almost natural to stay under the water without breathing, even though I had trouble with equalizing. The class includes a very interesting theory part, as well as breathing exercices, practice in a pool and in the end the free dive in the open water. Just Wow!
Exactly what I was looking for. The instructor really helps you calm your breath and relax underwater. The course has also helped my surfing by not worrying so much about wipeouts or long holdowns. Has motivated me to continue freedive training more in the future. It's way more challenging and rewarding than scuba. Nusa Lembongan is so chill and for sure the best place in Indonesia to practice freediving.
SNORKELING TRIP WITH THE MANTA RAYS
After your freediving course practice your new skills surrounded by these majestic animals